GC2 Launch Monitor
Our GC2 monitor is a fantastic device that measures your ball flight activity and distance.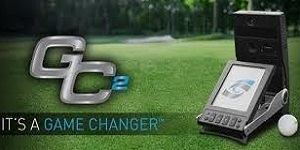 This device is ideal for custom fitting and golf lessons.
I currently have fitting carts for both PING and Titleist. I have all the latest products in store for people to try out and demo!
Outdoors, the portable GC2's exclusive self-levelling technology provides verifiably accurate results on every surface and on every shot. Indoors, the GC2 produces the most accurate measurements of ball characteristics at launch - period.
The technolgy is so extreme it has a vertical range exceeding 70 degrees. Therefore it can anaylse every golf shot from a: drive to a flop shot to a putt .
Don't let this game changer go untried, come and visit us instore or contact us here.
GC2 Prices
Our GC2 monitor is included in all individual lessons. It can also be hired out for practice, playing & gap testing etc.
- Members £20 an hour and £12 for 1/2hour.
- Non-members £25 an hour, £15 for 1/2 hour.